Clothes and accessories embossing machine


How do you get the pattern you want on your clothes:
1.Add liquid silicone to the curing agent and paint into the color you want, the curing agent can make liquid silicone better molding.
2.Put the liquid silicone into a vacuum machine to extract the air inside, so that silica gel can be more easily attached to the fabric or other things
3.Will be filled with air filled with silica gel on the mold, you can use the dispenser can also be manually filled
4.Will be filled with a good silicone mold on the work surface of the silicone machine placed on top of the fabric, set the program in advance, press the start button, ten seconds later to complete a embossed.
5.If the mass production can be a good one-time adjustment of silica gel and then extract the air, with a dispenser can also fill a few molds at one time, the production efficiency is very high.



Details of the
Clothes and accessories embossing machine
The

Clothes and accessories embossing machine
is mainly used in 3d prints of clothes,hats, pants and 3d patterns on jeans.The operation is very simple. If you do not ,you can come to our facyory and we will have professional staff to teach you.You can also find us if you want to improve productivity.Our machine is a PLC system intelligent control, simple operation,a person can operate,high efficieny.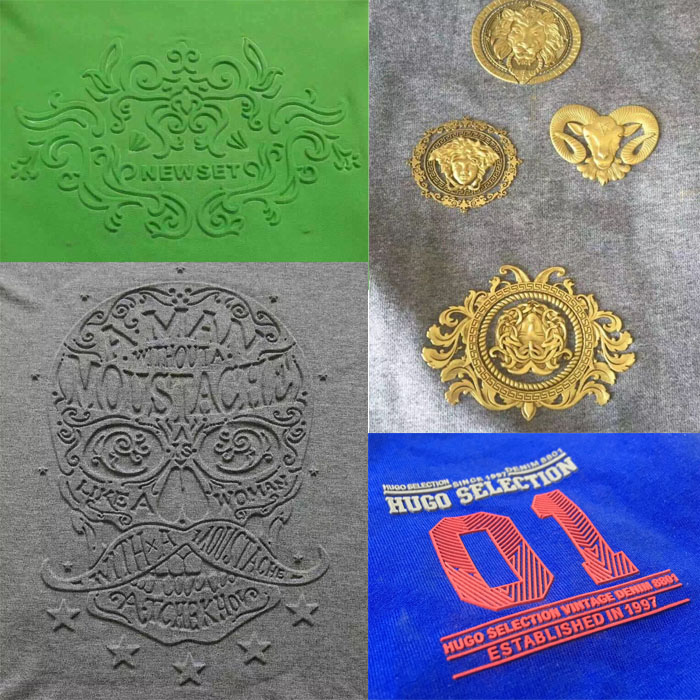 FAQ:
1. Q: Are you a factory or trading company?
A: We are a factory.
2.Q: Where is your factory located?
The town of Dalingshan, dongguan city, guangdong province, China
3. Q: How about quality control in your factory?
A: focuses on quality,quality control from beginning to the end. Every piece of goods is tested strictly before packing and delivery.
4. Q: How about guarantee ?
A: One year guarantee.
5. Q:Can you provide technical support?
A: Selection to provide comprehensive technical support, and technical training.
6. Q:Why choose Jinyu Automation Equipment Co.,Ltd.?
Research and development, patent products, company's mission: to help customers improve production efficiency and reduce labor costs
7. Q:Are customized products accepted?
A:Your idea, your choice, we design, we make to be your factory.
If anything we can do for you, please feel free to contact me!
Our company: