The whole process of plastic zip puller by plastic zip puller machine
It needs machine, plastic material, mold to make the plastic zip puller.
Our factory manufacture the machine , and can introduce the plastic material suppliers and mold maker for customers.
1.Mixing the raw material and color by mixing machine, the mixing machine with the stirring for mixing.
2.After finished the mixing, put the material into the vacuum machine for removing the bubble and air.
3.Before that, finished the file of automatic dispensing machine with the mold, the mold maker will give customers the CA file, suitable for
automatic dispensing machine. Then put into the finial material into the automatic dispensing machine, for filling the multi color logo of mold
with liquid material.
4.After finished the filling logo, put the mold with logo into the oven for baking and drying the material, then cooling, finally keep the shape.
5.Because the zip puller with two sides, so it needs to make the two piece mold, after baking and drying the two sides mold, then use the heating press machine
for making the two sides zip puller, the heating press machine with heating press and cooling press, because the plastic material need heating press and cooling press,
then can keep the shape.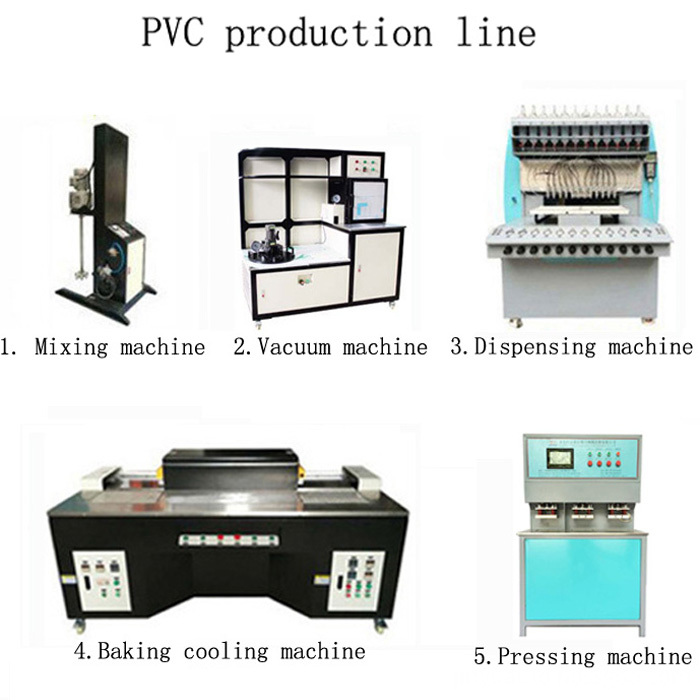 Next: How to learn more about the silicone trademark
Previous: The whole process of making silicone mobile cover